Concrete Services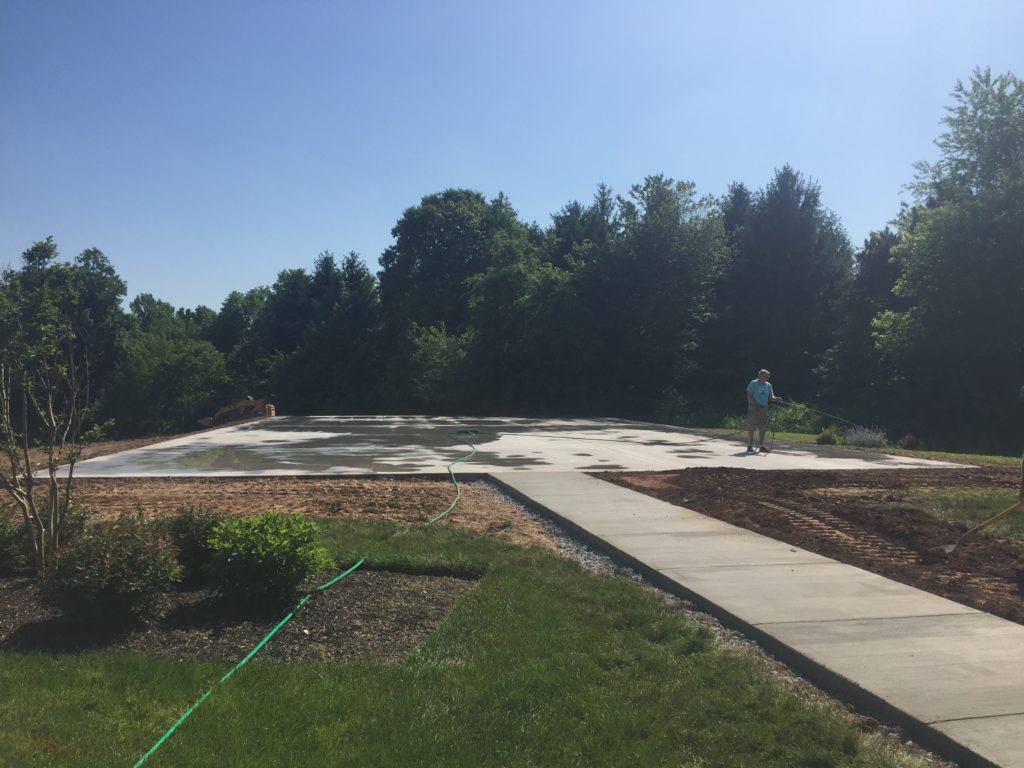 Driveways 2Day serves commercial clients in and around Thurmont, MD, and we provide a range of concrete installation, resurfacing, and repair services under a single roof. Our company is committed to offering our clients value, and this comes from the high-quality materials we use, the latest technology, and efficient project management. We understand how crucial it is to have well-planned and installed outdoor areas and our concrete services help you meet that objective.
Concrete is the best material for many construction projects since it is adaptable, reliable, and reasonably priced. Additionally, it has excellent thermal mass and is fire-resistant. Despite its robustness, only high-grade materials and the best installation practices can ensure long-lasting surfaces; this is where we come in.
Our Range of Concrete Services
Concrete is an incredibly versatile material that works well for various spaces and features. We recognize that commercial property owners need a range of concrete services, and we provide the following:
Concrete industrial loading docks
Concrete industrial pavements
Concrete driveways
Concrete walkways
Catch basin installation and management
Structural concrete
Parking garages
Concrete surfaces maintenance, repair
Concrete surfaces replacement
Formwork and framework
Curbing
Excavation and demolition
Our team works systematically, safely, and with no compromise on quality. We work as per our clients' schedules completing the project within the committed timeframe so you, your employees, and customers can start using the outdoor areas like garages, parking lots, and driveways as soon as possible.
High-Grade Concrete Installations
We meticulously grade the land, make sure the surface is level, and compact the soil before beginning any concrete work there. We understand that to ensure the area drains effectively, we must adequately prepare the surface. We utilize a high-quality concrete mix that can withstand the planned usage of your project, reinforce the surfaces, put joints suitably to decrease the likelihood of cracking, and strengthen the joints as necessary. We can assist you with concrete surface maintenance once the project is complete.
Cracked Concrete Repairs
Despite concrete's long lifespan, remember that it is susceptible to cracking or chipping with time. The amount of moisture and water in concrete decreases as it dries, which may eventually result in cracking.
You must repair concrete cracks and chips to increase safety and save costs. Concrete cracks are frequently minor, but if you ignore them, they can grow serious. Cracks fixed right away don't worsen, and there's less chance that the damaged concrete will become a trip hazard.
Our company specializes in commercial concrete services, whether resurfacing, paving, patching, or seal coating. We are a name you can rely on and trust as we are licensed and insured and offer guarantees for our work. Whether you need a new concrete driveway or an existing commercial garage resurfaced, we are here to help. For more details about how Driveways 2Day can help with your following concrete services requirements, call us at 443-993-0580. If you prefer to send us your queries via email, please write to us through this Online Form, and we will call you back to schedule a site visit.