Commercial Overlay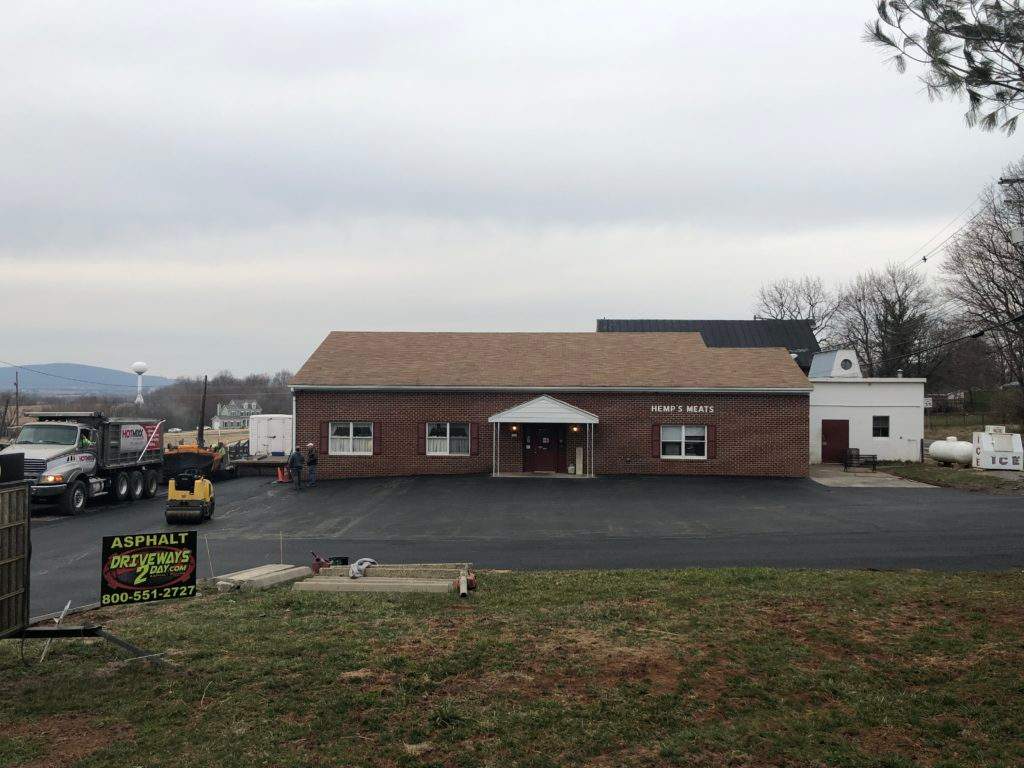 Driveways 2Day is a specialist in asphalt overlays and is the go-to paving business in Thurmont, Maryland. Our experts can help install asphalt over new surfaces, giving commercial parking lots and driveways a new look. Overlays are frequently more affordable than entirely new pavement.
Commercial Asphalt Overlay Resurface
The process of overlaying existing asphalt surfaces with a fresh layer of the hot mix is known as an asphalt overlay. Multiple layers might be required to offer a better application, depending on the thickness of the asphalt layer that is already there, degradation, or erosion.
The foundation-supporting pavement in the ideal parking garage or asphalt will suffer little to no damage. An honest quote from the skilled contractors at our company can determine your need for overlays. A properly applied overlay can help prolong the useful life of a pavement's surface.
Overlay Resurface Process
We provide all labor, supplies, and equipment for the repaving of existing asphalt streets, parking lots, driveways, garages, and other areas. These are the processes we use for overlay resurfacing:
Cut pavement back at seams – We remove one to two feet of paved surface from every seam. We do this to build a butt joint for a flawless fit and to match back smoothly to the already-existing joints.
Adjust drain and manhole covers – Convert drain and manhole covers to the revised grade elevations
Adjust low and high areas – Raising low parts and reducing high areas are two ways to adjust low and high places.
Fill cracks- Clean and fill cracks wider than 1/8 inch with a special hot rubberized crack filler.
Asphalt installation – A new wearing course is laid with asphalt heated to a temperature of 300°F per local asphalt mix specifications. We use a motorized self-powered paver machine to install this new surface.
Asphalt compaction – A vibratory power rolling machine is then used to compact the freshly laid asphalt.
Join old and new pavement – Pour hot liquid asphalt concrete down the seam to connect the old and new pavement.
Work With The Best Asphalt Overlay Resurface Contractors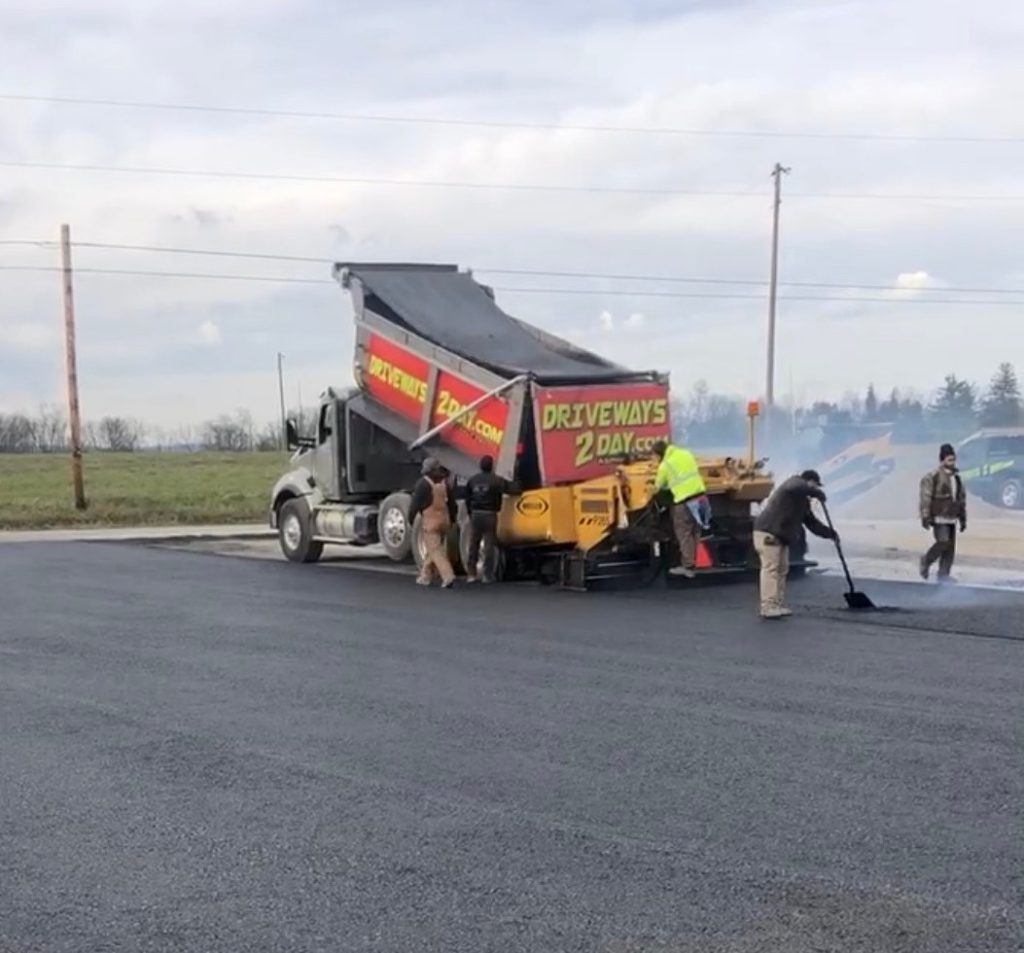 Hiring an asphalt contractor is a challenging task. You will be required to live with the decision you make regarding your pavement for many years to come. We do not ignore quality and ethics in favor of cost and accessibility. We have set up standards and processes to ensure that everyone within the company delivers a high-quality product at a fair price while upholding the highest ethical principles.
When you work with us, you know that you are working with the best. Our team is skilled and knowledgeable and works efficiently to complete every big and small project on time and within budget. We are committed to offering you the perfect blend of quality, reliability, and cost. For more details about how Driveways2Day can help with your commercial asphalt services requirements, call us at 443-993-0580. If you prefer to send us your queries via email, please write to us through this Online Form, and we will call you back to schedule a site visit.