Commercial Paving
From Access Roads to Parking Lots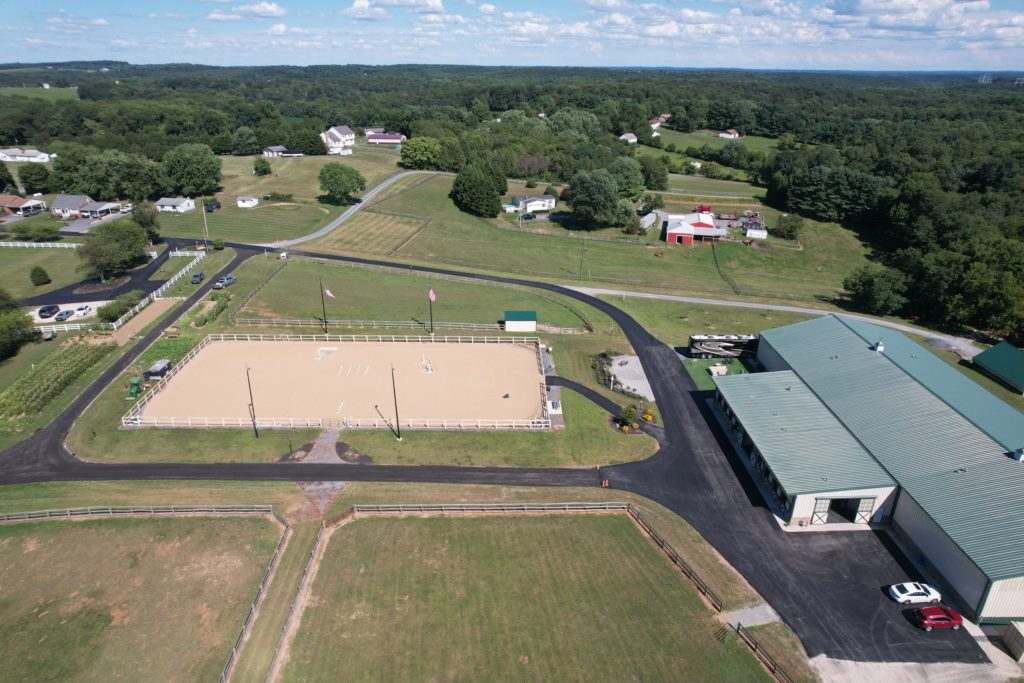 Driveways 2Day provides businesses and private projects with the commercial paving their Frederick, MD locations require to turn a profit and keep customers coming in the doors. From parking lots to service roads and beyond, we cater our services to serve the needs of companies in Frederick, MD and throughout the Greater Maryland area. We can install a new asphalt surface for your employees and customers to drive, park, and walk on safely. A freshly-paved surface will improve the aesthetic appeal of your property and enhance its value and functionality. Our team offers several options to our commercial customers. Asphalt is a popular choice for both residential and commercial clients, due to its inexpensive price tag and long-lasting durability. We also provide tar and chip paving, if you desire a different look. Over time, the benefits keep adding up. It is easy to repair and is 100 percent recyclable while remaining durable.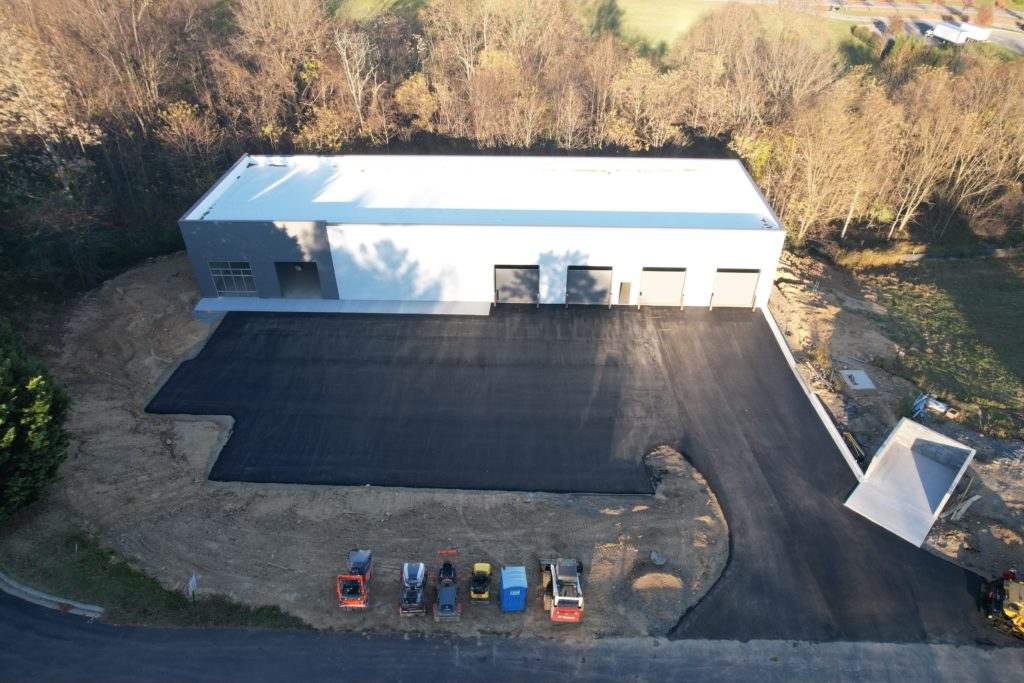 Understanding Commercial vs. Residential Paving
While we use the same skillset and experience to perform residential paving as commercial paving, there are some things to consider. First, the pavement must be much stronger on commercial property. Heavy-duty trucks (like semis) will regularly drive on your lot. While asphalt is durable and deteriorates slowly, it is not immune from wear and tear. Fortunately, our team is skilled at ensuring your parking lots or access roads are built to endure more substantial yields.
Additionally, parking lots see far more traffic than a residential driveway. They'll crack easier and quicker, as well as stain quicker. For that reason, it is essential that you invest in a seal coating. This application will protect the luster of the black asphalt for longer, as well as safeguard the pavement itself from cracks and potholes. But it's asphalt's ability to be recycled and how cheaply we repair it that provides the most significant benefit to commercial property owners.
What Are the Benefits of Fresh Asphalt Paving?
A freshly-paved parking lot or service road is far more appealing to your clients and customers than an old, faded one. Just as resurfacing a residential driveway enhances your property's value, the same is true of a commercial property. Something as seemingly small as a parking lot resurfacing job changes how your customers and clients perceive you.
Beyond the aesthetic reasons to resurface your property's surfaces, there are practical concerns. First, if it's been a while since you resurfaced your lot, then there are likely small cracks from wear-and-tear and winter weather. Unfortunately, wear-and-tear happens faster than on a residential property. Secondly, waiting too long could require a complete replacement, something that costs more and results in more downtime. For the sake of your business, being proactive is the better choice.
What Can I Expect from a Commercial Paving Project?
First, we have a reputation for getting the job done quickly. It's in our name: 2Day. Our team is more than capable of handling most resurfacing tasks in one day. If you need your lot or road redone, we'll be sure to give you another estimate, which will include how long it will take. From there, we're sure to respect your business and the fact that you will need to remain open while we work. That's one reason why we commit to performing most resurfacing jobs in one day; your business depends on it.
Do I Need to Replace The Entire Lot?
It depends. Driveways 2Day provides customers with an honest assessment of the state of your lot or road. In most cases, resurfacing the area will suffice. However, in some cases, your parking lot needs to be completely reconstructed. If the surface is 20 to 25 years old or if 25 to 35 percent of it requires substantial repairs, then a replacement might be better. At that point, the damage is under the surface, which hurts the integrity of the foundation that supports your office.
Ten Years of Commercial and Residential Paving Excellence
Our team has over ten years of experience performing the commercial paving repairs and resurfacing that have made us a trusted resource throughout Frederick, MD and the surrounding area. Our service area includes Jefferson, Mount Airy, Ijamsville, Germantown, Woodsboro, Middleton, New Market, Gaithersburg, and Thurmont, MD. We're family-owned and operated, and that enables us to think about your situation with compassion and perspective. We understand that resurfacing a commercial or residential lot with asphalt or tar and chip isn't a small expense. That's why we do our best to keep our prices low while performing superior work. We believe you shouldn't have to call us back for repairs or resurfacing in five years. If you apply seal coating every two years, you'll be able to enjoy a reliable and aesthetically-pleasing driving and parking surface for years to come.