New Asphalt Driveway Installation in Frederick, MD
Upgrading Your Home With Asphalt Driveway Installation
If you're looking to take your home's curb appeal to the next level, a lustrous new asphalt driveway may be just the addition it needs. Our exceptional contractors at Driveways 2Day are Frederick's leading asphalt driveway experts. You can trust our meticulous team to leave you with gleaming results that are both functional and long-lasting.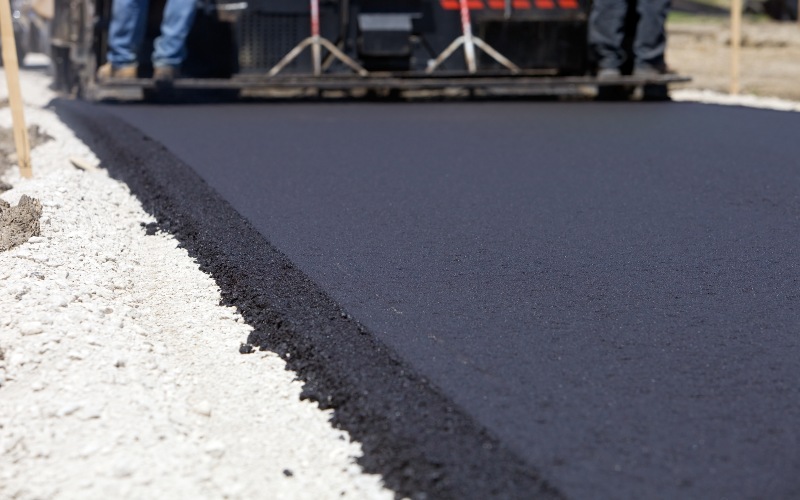 New Asphalt Driveways
An asphalt driveway is made of an aggregate of stone, sand, and a slurry of asphalt, similar to tar and made from petroleum. A new asphalt driveway offers a smooth look while also being one of the most resilient and affordable materials, especially in places like Maryland, where we experience extreme heat and bitter cold.
The Asphalt Driveway Installation Process
The asphalt installation process can seem tedious and time-consuming, but our contractors know it like the back of our hand! We ensure precise work from the inspection to completion. Our satisfied customers will vouch that we are the best in the business.
Demolition and Removal
If you have a driveway in place, it must be removed using heavy-duty machinery and excavators to create a blank canvas for your new driveway. If you do not already have a driveway in place, our team will still need to prep the area. We will remove debris, ensuring a clean slate to begin your new asphalt driveway.
Grading & Sloping
We must prepare the surface to ensure water drains away from your property. Otherwise, water can pool on your asphalt and cause gradual damage like cracks or potholes. We grade the surface using laser-guided transits and automatic motor graders to obtain the proper gradient to allow adequate water run-off.
Preparing the Sub-Base
The sub-base of your new driveway is the most vital component to a perfect finish. Without a flawless sub-base to support the new pavement, your driveway will not last. The sub-base will be laid, graded, and compacted to ensure adequate thickness and stability, giving your asphalt driveway longevity.
Proof Roll and Repair
To ensure your sub-base is ready for the new asphalt, we perform a proof roll. We do a proof roll to ensure there is no flexing gravel or soft spots caused by the weight of the roll. If any imperfections are observed, we repair them by undercutting them. We dig two to three feet below the surface and supplement the clay or soil with an aggregate material.
Laying the Binder Layer
The binder layer is laid to ensure the new asphalt adheres permanently. The binder layer is a sticky, tacky material comprised of large aggregate mixed with oil. It is solid and durable.
Installing the New Asphalt Surface
Once all the supportive elements are in place, it is time to lay the surface layer of asphalt. Our experts ensure seamless transitions from the driveway to roadways to preserve your pavement's appeal, grading and water run-off. This sleek, black layer is the finishing touch, and it's secured with one final roll to compact and smooth the surface.
The Best Time for a New Driveway
The best time for a new asphalt driveway is during warmer months; we suggest mid-spring to early fall. The weather needs to be warm to allow us to work with the hot mix asphalt, as it depends on heat. The colder the air, the less time we have to smooth the asphalt across your driveway, which can cause uneven portions and bumps.
Benefits of Asphalt Driveway Installation
Asphalt is a flexible material that is incredibly resistant to damage from harsh winters that cause driveways to expand and contract with weather changes. Asphalt is affordable compared to other materials and can offer longevity, especially if you invest in occasional maintenance. Asphalt driveways also provide quick installation times and are easier to repair.
Choose Driveways 2Day for Your New Driveway Construction
Our family-owned and operated business is backed by a team of highly qualified, licensed, and insured individuals who prioritize our customers' best interests and satisfaction. Our skills and expertise speak for themselves, as our work offers stunning results. Check out our gallery of beautiful work and happy customer reviews to see what we can do for you.
Let's Discuss Your New Driveway
Now that you know what your new asphalt driveway will entail, it's time to contact your local leading asphalt driveway installation experts at Driveways 2Day. Call or fill out an inquiry form today; one of our courteous team members will be glad to discuss your new asphalt driveway!