Residential Driveway Paving Services In Frederick, Md
Count on Driveways 2Day for Asphalt Paving
Driveways are one of the most important of your home. Driveways 2Day provides superior residential driveway services for homeowners in Frederick, MD. We deliver exceptional results and superior customer service. We get the job done fast, so you aren't left parking on the street for days at a time. We respect your property, time, and wishes. Our residential paving services will exceed your expectations. Your driveway is the first thing your guests see and is a crucial element of your landscape that compliments your home. We offer residential driveway paving, resurfacing, grading, additions, seal coating, and more. Find out more about our driveway services and contact us today.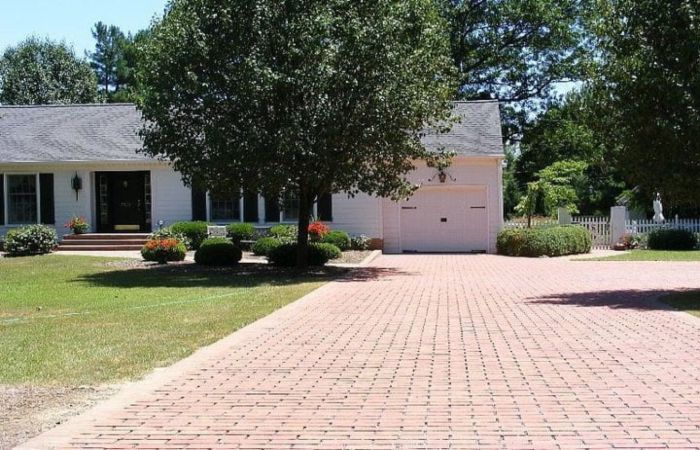 Your Reliable Residential Paving Contractor
Driveways 2Day is the team to call on when you need your home's driveway paved. We proudly serve homeowners in Frederick, MD, and the surrounding areas. We want you to know that when you choose us, you're in good hands with a company that will pave your driveway to last at least 20 years. We construct our driveways for durability, aesthetics, and minimal maintenance. Our estimators will come to your home to provide a thorough site and needs analysis. This will ensure that you're provided with a driveway that meets your needs and expectations. We are here to answer your questions and assist you in the decision-making process.
Our Quality Construction
The unseen part of your driveway is just as important as the part you drive on. Our team places aggregate under your asphalt to give your driveway the highest-quality construction. As residential paving experts, our experienced professionals focus on the details to ensure your driveway paving project is completed correctly. We utilize cutting-edge paving solutions with our state-of-the-art equipment and techniques. Our team members are continually being educated on the best ways to pave your driveway. We can handle all projects, big and small.
Services Included in Residential Paving
Your home is your castle, and your driveway is like your red carpet. You use it every day, so it needs to hold up to the test of time. Our team offers a variety of residential paving services to ensure that you have a beautiful driveway from day one. Our services also allow you to maintain your driveway's beauty and durability for years to come. Whether you need a brand-new driveway or yours needs an update, we have you covered. Our team will survey your property to help you choose the perfect driveway based on size, shape, and color. We can remove or replace your current driveway if it's seen better days. Some of the residential paving solutions we provide include:
Removals and replacements
Extensions
Resurfacing
Culvert pipe installations
Drain system services
Paver patios, walkways, and walls
Retaining walls
Concrete sidewalks
Driveway repairs
Things to Expect from Residential Paving
When you hire Driveways 2Day, you can expect the best residential paving services in Frederick, MD. As a family-owned and -operated company, we treat your home as it if it were our own. We know that driveways are often taken for granted, but a brand new or repaved driveway is a welcome addition to any home. Whether you have a short and standard driveway or one that's long and winding, our team is ready to provide the services you need. Affordability and resilience are the most essential qualities a driveway can have. Asphalt is affordable and incredibly durable, and our professionals know how to make it look great.
Benefits of Residential Paving
If you aren't sure whether you should have your driveway paved, consider the benefits. You might be surprised to learn that billions of dollars are spent on driveways and parking lots each year. That's a lot of money, so there must be a good reason behind it. Asphalt is by far the most popular material for driveways and other paving projects. Check out the benefits of asphalt for your residential paving project:
Speedy Installation – The job can be done in one or two days, compared to concrete driveways that take much longer to lay and set.
Low Cost – Asphalt is great even if you're on a strict budget. Labor costs are also low because the project is completed quickly.
Durability – Asphalt is not as finicky as concrete, so it won't flake or crack as much.
Minimal Maintenance – You won't need to maintain asphalt as often as concrete. Just sweep it regularly and use a protective sealant every couple of years.
Long-Lasting – The average asphalt driveway can last from 12 to 20 years based on a variety of factors.
Weatherproof – Asphalt can stand up to inclement weather and can even help snow melt faster.
Multiple Options – You can choose from porous asphalt, perpetual pavement, hot-mix asphalt, and warm-mix asphalt.
Easy to Repair – While asphalt driveways are durable, they're also easy to repair, and the job takes very little time.
Contact Driveways 2Day
Contact Driveways 2Day to get started with your residential paving project in Frederick, MD.