Commercial New Asphalt
Asphalt is an affordable option to make a smooth and safe surface for your vehicles, whether you're paving a parking lot or a road on your commercial property. At Driveways2Day, we take great pride in providing thorough new asphalt driveway services to customers in and around Thurmont, Maryland. We are the leading asphalt paving company in the area, with many years of business experience under our belts and the newest tools at our disposal.
Why Choose Asphalt for Driveway and Parking Lots?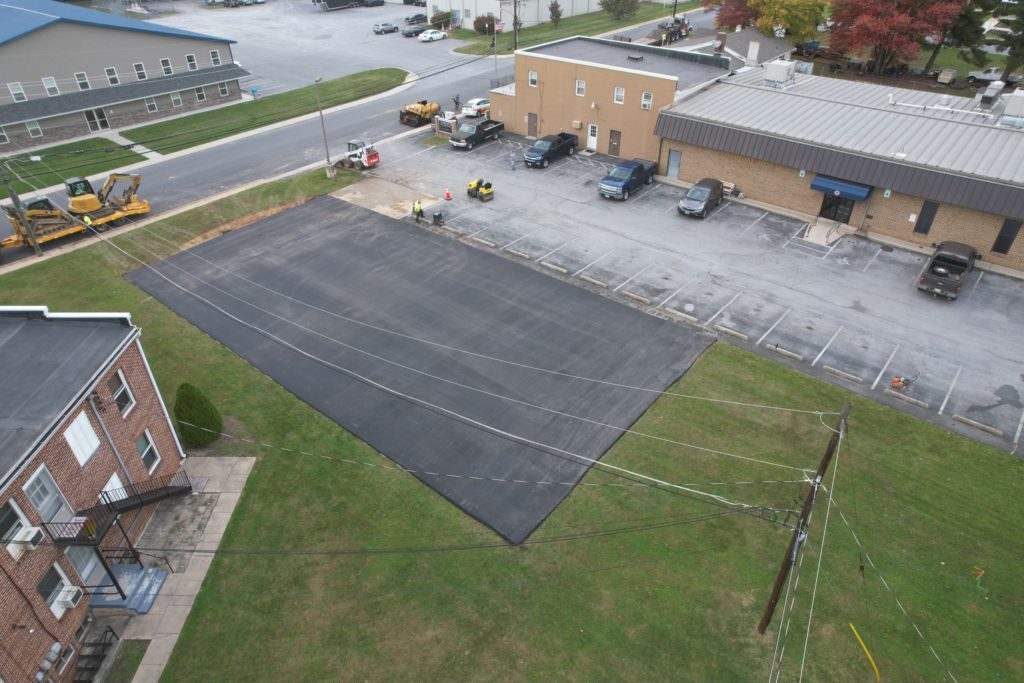 Any commercial property will look better thanks to an asphalt parking lot's rich black color and smooth surface. The stark contrast between the asphalt and the white/yellow parking lot markings for drivers and pedestrians improves safety and visibility. Because of asphalt's excellent resilience and low maintenance requirements, your pavement will endure longer and provide a higher return on investment for your company. Finally, since asphalt is one of the most frequently recycled materials in the U.S., you'll be able to enhance your home while also helping the environment.
Asphalt Installation Process
Before we start the New York asphalt surfacing procedure, we will carefully inspect the property to establish the best course of action. If there is still life in your pavement, we suggest a combination of maintenance and asphalt overlays. We recommend that you replace the surface entirely if it has approached the end of its useful life.
We will start the new commercial asphalt paving process soon as we decide the best course of action. We can place striping for parking places and traffic lanes after the asphalt surface has been laid down. Larger commercial sites are typically paved in sections so that clients can continue to use the entry to the business while the project is underway. The project can also include the installation of sidewalks, gutters, and curbing.
High-Grade Local Commercial Asphalt Contractors
We have offered commercial asphalt paving services of the highest quality for many years. Whether you need help with roadways, access roads, or parking lots, we can devise a workable action plan. Our asphalt paving expertise ensures that your surfaces will look their greatest for years to come by only using the most outstanding products and materials.
We work on jobs of all sizes and types, from modest gas stations to huge apartment buildings and shopping malls. We are fully equipped to provide the stunning asphalt paving you demand and deserve.
By selecting a business with devoted customer care representatives and capable workers, you can trust that we will finish the deadline-sensitive task on time. Take advantage of a new asphalt surface built to last. We will help you with the best asphalt surface services within your budget. For more details about how Driveways2Day can help with your commercial asphalt services requirements, call us at 443-993-0580. If you prefer to send us your queries via email, please write to us through this Online Form, and we will call you back to schedule a site visit.