Gravel Driveway Installation in Frederick, MD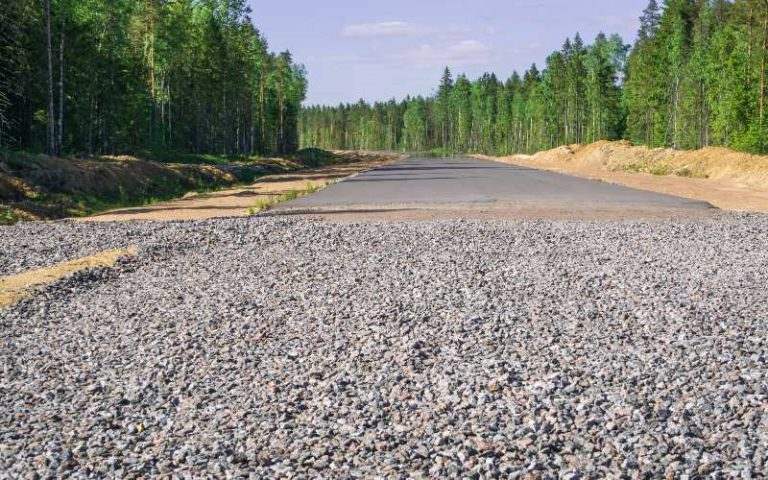 Driveways 2Day: Your Reliable Gravel Driveway Contractors
Your driveway is the first impression your visitors and passersby will have of your home; make it a good one with a modern gravel driveway installation by Driveways 2Day. Our team of experts is equipped to boost your home's curb appeal with an affordable, easy-to-maintain driveway solution!
What Are Gravel Driveways?
Gravel driveways are a common material choice throughout the United States. They are made of crushed stone, and they are versatile as they are available in a wide range of colors. They are cost-effective driveway options and require minimal maintenance, making them an excellent choice if you have ample driveway space to cover.
Secrets to an Excellent Gravel Driveway
To keep your gravel driveway looking its best, we recommend some essential maintenance that most people overlook. Top-dressing your gravel driveway every few years will refresh the appearance; we suggest scheduling maintenance regularly to ensure it doesn't get forgotten. Filling in sunken areas may also need to be done yearly as gravel is permeable, and snow and rainwater can cause sinking.
The Gravel Driveway Installation Process
The installation process for gravel driveways is time-effective and efficient. Once the driveway area is excavated, a thin cloth is laid at the bottom to block weeds and maintain a barrier from the soil. When it's required, the base rock can be laid and rolled. Next, layers of gravel will be applied, then compressed, and the stone's surface will be locked into place.
Gravel Driveways Offer Durability
Gravel driveways are fantastic alternatives if you want something durable. They are resilient and can withstand heavy vehicles without showing signs of deterioration. Gravel driveways are also weather-resistant, with the added benefit of permeability. As they are not made with asphalt or concrete, you will not have to worry about cracks and potholes forming.
Multiple Design and Color Options
Gravel driveways come in various colors, so you can choose a gravel driveway that suits your style and matches your home. There are a variety of different types of gravel you can choose from, depending on the final look you desire. Unlike asphalt or concrete, they offer more style flexibility, so you can find a gravel driveway that makes your home stand out in the best way!
Sustainable & Eco-Friendly Alternative
Gravel driveways are sustainable, eco-friendly driveway options. With the climate crisis in America, it is essential to make eco-conscious decisions for your home, which is why gravel is an optimal choice. Gravel is porous and permeable, which contributes to groundwater replenishment and prevents unnatural water displacement.
Cost-Effective & Long-lasting
Gravel driveways are some of the most cost-effective driveway options, especially for homes with long driveways. This type of material can save you a lot of money. Gravel driveways are long-lasting, with the only maintenance to fill sunken areas. The top-dressing material should be redone every few years to maintain it, but it is not a costly job to have this done.
Different Types of Driveway Gravel
There are many fantastic options for the surface of your gravel driveway. Crushed stone, quarry process, pea gravel, Jersey Shore gravel, marble chips and Blackstar or Blacktrap rock are various stone and rock options to surface your gravel driveway, depending on the look you want to achieve. Some materials are more durable, and some cater to a more specific aesthetic.
Choose Driveways 2Day for Your Gravel Driveway Installation
Our hands-on team will facilitate your gravel driveway installation with our time-efficient work strategy and attentive customer service skills. For decades, we have been serving the Frederick community, leaving behind delighted customers who love the work we provide. Our mission is to seamlessly bring your driveway vision to life.
We're Ready When You Are!
When you're ready to hire a top-quality gravel driveway contractor, Driveways 2Day is here! Our decades of expertise are reflected in the pristine work we do. Call us or fill out an inquiry form so we can start your plans for your beautiful modern gravel driveway.