Commercial Seal Coating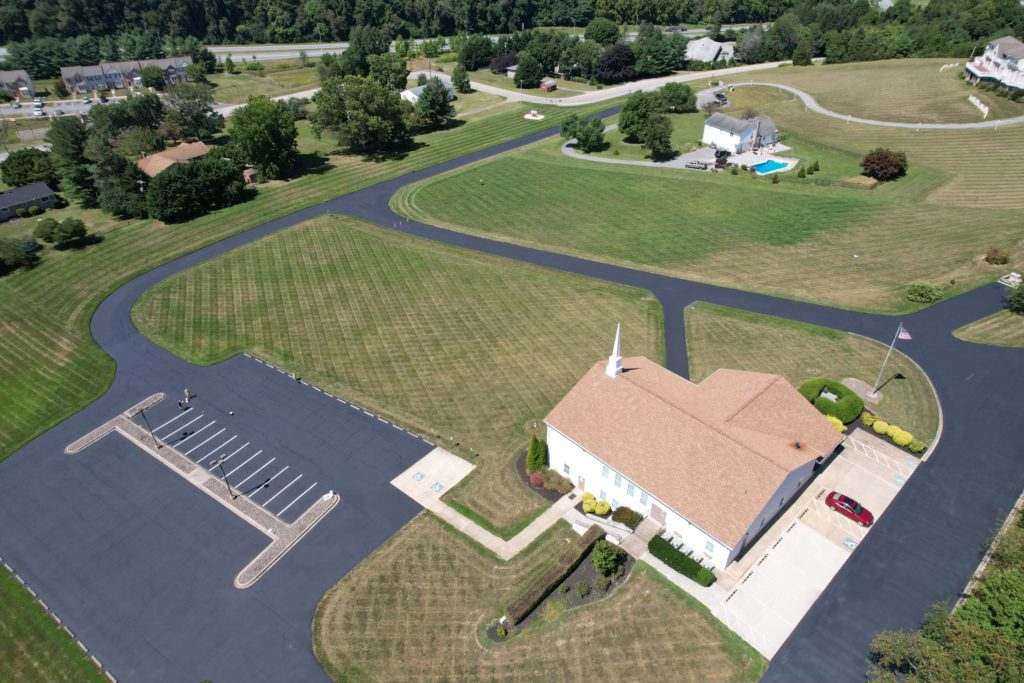 Asphalt parking lots contribute significantly to the value of a commercial property. The driveway and parking lot give visitors and tenants their first perception of your business. Unprotected asphalt ages more quickly in the presence of rain, sunlight, fuel, deicers, and oxygen, and the surface deteriorates over time, becoming brittle and fractured. This enables water intrusion, which leads to potholes and hastens the requirement for expensive repaving.
Commercial Sealcoating Prevents Premature Asphalt Surface Deterioration
Your asphalt parking lot will remain in brand-new condition and resist all these factors with a periodic preventative maintenance program of crack filling, seal coating, and line striping. Sealing your parking lot will keep dollars in your pocket, boost "curb appeal," and draw clients to your establishment.
Our tried-and-true method of sealcoating guarantees a favorable first impression by improving the appearance of your commercial property. By maintaining these surfaces with sealcoating, you can save thousands of dollars and safeguard your expensive parking lot, driveway, or pavement investment. Driveways 2Day offers its services to businesses in and around Thurmont, Maryland.
Using a tried-and-true method and high-quality sealcoat materials, we help asphalt surfaces achieve exceptional resistance to all the elements and environmental conditions that may be detrimental. You can give asphalt a twofold increase in life with contract service sealcoating and maintenance.
Clear, legible markings guarantee a safe traffic flow and ample parking. To ensure the safety of your visitors, we can repair potholes and cracked asphalt as required. Our experts can assess your current parking space and provide a reasonable, all-inclusive plan for sealing your driveway and parking lots.
Commercial Parking Lot Maintenance and Sealcoating Schedule
The frequency of sealing your parking lot depends on several variables. These elements include the amount of traffic, the asphalt's age, and the prior covering's caliber. According to usage, it is recommended to have industrial sealcoating done on your parking lot every three to five years, while some may require it more regularly.
Due to this, we assist our clients in creating a timetable and budget for required pavement maintenance and repair, in addition to offering them a free periodic evaluation of their parking surfaces.
We are the area's top option for business sealcoating. Whether your project is 100 square feet or a million square feet, we are your best option. We take great pleasure in our excellent work, attentiveness to detail, and customer service. Our company provides everything you require, including crack repair, patching, paving, and sealcoating.
Preferred Local Commercial Sealcoating Contractors
We have several years of experience offering complete asphalt care to company owners, property management companies, homeowners' associations, retail stores, churches, and others. No matter the scope of your project, our crew is equipped with the knowledge and know-how to deliver the best installations in the region. For more details about how Driveways 2Day can help with your commercial sealcoating requirements, call us at 443-993-0580. If you prefer to send us your queries via email, please write to us through this Online Form, and we will call you back to schedule a site visit.