Driveway Services in Frederick, MD
Superior Driveway Service
Driveways 2Day delivers exceptional results and superior customer service that only a family-owned and -operated company with a decade's worth of experience provide. We've learned all the tricks of our trade, and we've got our system down pat. Whether you have a long and winding driveway or a commercial parking lot, we usually get the job done in one day. We don't believe high-quality driveway services should cost Frederick, MD residents several days of parking on the street or decreased parking at their business. So we get the job done fast, and we get it done right. We understand what you're looking for: A driveway service company that respects your property, time, and wishes. So, we set to work accomplishing that task.
But don't just take our word for it: Take a look at our gallery of finished work.
Asphalt Driveway Paving in Frederick, MD
Affordability and resilience: These are the two most essential qualities a recently-paved driveway possesses. Fortunately, asphalt driveways deliver both in spades. Asphalt is cheap and incredibly durable. In fact, by trusting the driveway service professionals at Driveways 2Day, you'll ensure your asphalt driveway enhances the look of your property for decades. Our team knows how to use a proper base and seal coating to ensure longevity. If you want to beautify your property and do so at an affordable price, then asphalt is for you.
Fix Weather Damage with Asphalt Driving Repairs
Winter, high traffic, and time are the most significant contributors to the degradation of your asphalt driveway. Winters in Frederick, MD produce a fair amount of ice and snow, which can damage your asphalt driveway over time. The same is true for repeated use. Over the years, continually driving up and down the driveway leads to weathering, cracks, and chips. Once your driveway is damaged, it's time to call the experts at Driveways 2Day. How we repair the asphalt driveway damage depends on how extensive it is. For instance, we can patch small holes in no time, and if a complete resurfacing is needed, we'll get the job done in one day.
Use Seal Coating to Prevent Driveway Deterioration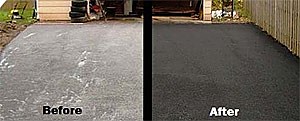 If you're coming to us to install a brand-new driveway, chances are longevity is on your mind. You want to protect your investment. While asphalt and tar and chip paving surfaces are durable, they are not invulnerable. Cold weather and vehicle traffic subject your driveway to a lot of strain over the years. Without proper seal coating, the chances of getting the most out of your paving surface decrease. Seal coating provides your driveway or commercial parking lot with increased protection and preserves the investment you just made.
Additionally, the oxidation in the air will cause your driveway to lose that beautiful black luster over time. Seal coating protects the asphalt or tar and chip paved driveway from looking dulled and faded
Drive Business with a Professionally-Paved Parking Lot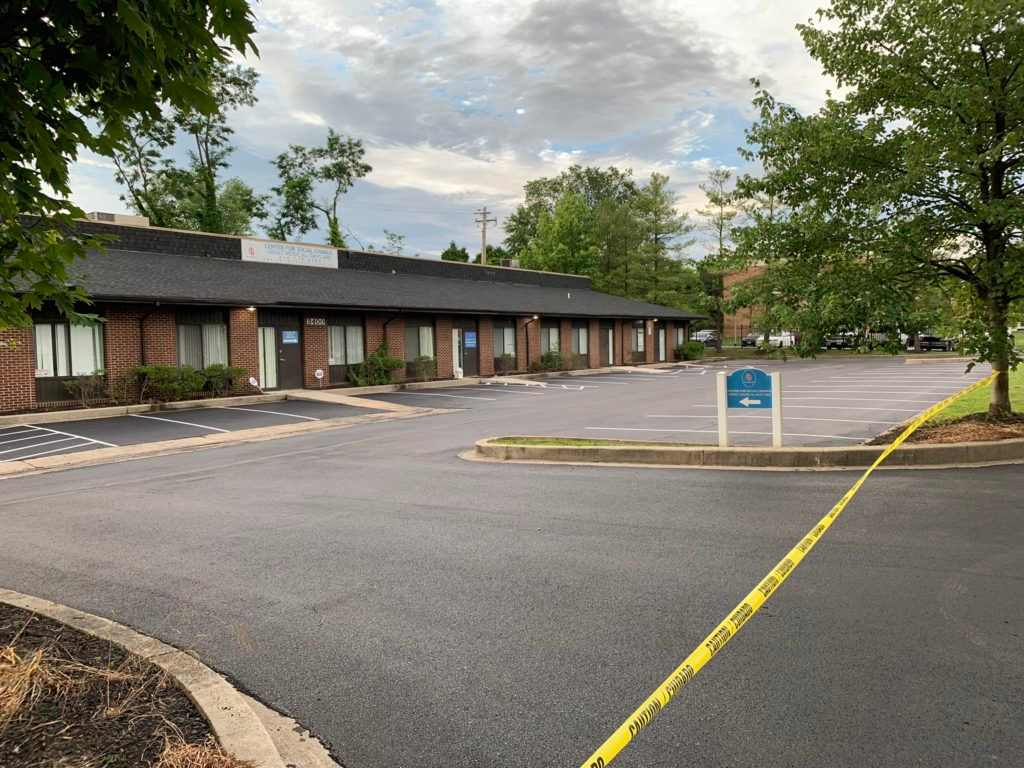 In addition to providing homeowners with professional driveway services, Frederick, MD's Driveways 2Day delivers superior services to commercial property owners throughout Frederick and the surrounding communities. For your commercial paving needs, aesthetics are important. A freshly-paved parking lot looks better and helps bring customers to your front door. Beyond delivering asphalt paving for your parking lots, Driveways 2Day can pave service roads and more. Whatever your needs, we perform paving jobs in one day. That's important because you can hardly afford the interruption of several days without access to your parking lot.
Affordable, Yet Beautiful: Tar and Chip Driveways
While asphalt driveways are certainly aesthetically-pleasing and affordable, tar and chip paving surfaces top them in many ways. Driveways 2Day is one of the few paving companies who can work with this surface, as it fell out of favor years ago – but is making a roaring comeback. It's not hard to see why. Tar and chip paving surfaces combine the affordability and durability of asphalt with a unique, rustic appearance that will instantly raise your home or business' curb appeal. Tar and chips' stone aggregate is the reason for its textured appearance. More and more customers are opting for this out-of-the-ordinary paving method. We're proud to be one of the few driveway service providers in Frederick, MD who can get the job done.
Contact Driveways 2Day For a Fresh Start
Whether you require repairs to your existing asphalt or tar and chip-paved driveway or you're looking to install a new one on your residential or commercial property, you can trust Driveways 2Day to get the job done right away. In fact, we perform repairs and installations on the same day we first visit your property. We're proud of the reputation we've built in Frederick, MD for superior seal coating and driveway service, and we can't wait to build a relationship with you.
Contact us today to get started.