Concrete Services in Frederick, MD
Comprehensive Concrete Services from Driveways 2Day
Our professional team of concrete installers would be happy to provide you with a free quote for a concrete walkway or driveway. We also offer concrete repairing services no matter what type of commercial or residential property you own. Trust the team at Driveways 2Day for parking lots, access roads, and driveways. We handle building foundations, including trenched footings, piers columns, spread footings, and walls, and formed walls. We also excel at commercial warehouse flooring and can pave public streets and roads built to municipal specifications. It's essential that your business keeps up to date with concrete maintenance to keep your pavement looking healthy. The Pavement is a big investment, so it only makes sense to have it well taken care of with maintenance and repair services. As a full-service paving and concrete contractor, Driveways 2Day serves Frederick, MD, and the surrounding areas with services that include:
Industrial pavements and loading docks
Concrete driveways and walkways
Catch basin installation and management
Parking garages and structural concrete
Maintenance, repair, and beautification
Framework and formwork
Excavation and demolition
Curbing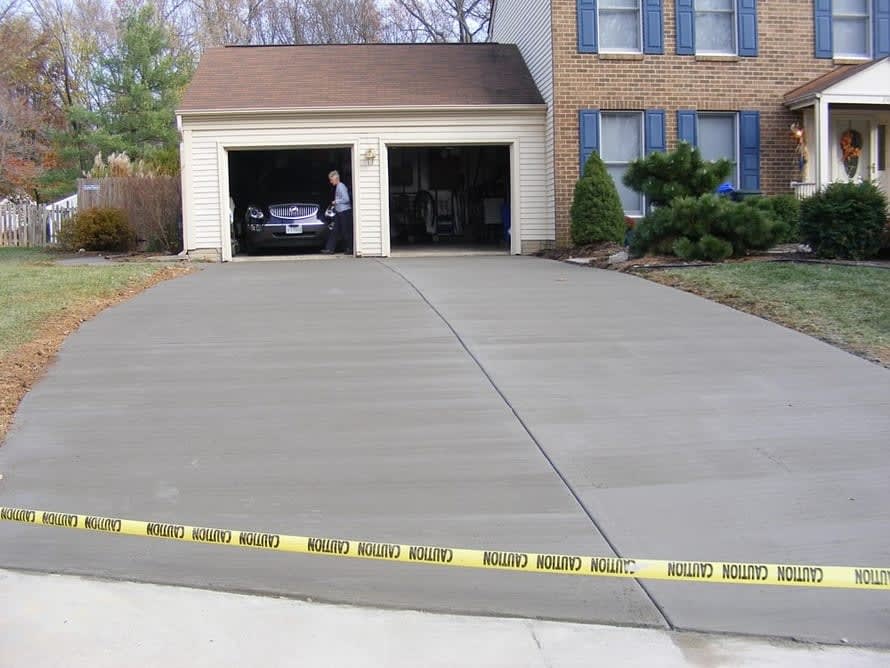 The Benefits & Uses of Concrete
You may not have thought much about the benefits of concrete, but it provides your walkway, driveway, or patio with unmatched aesthetic appeal and durability. Concrete is a long-lasting pavement requiring minimal maintenance. That means you don't have to worry about cracks or damage occurring in your beautiful concrete project. You can focus on enjoying its beauty and functionality without worrying about constant maintenance. Concrete pavements give your property a clean, sharp look. High-quality concrete can substantially increase the property value of your home or business. Concrete offers a reliable solution for your driveway, parking lot, or industrial pavement needs. Concrete is more resistant to cracks and potholes than other options and should maintain its aesthetic beauty for years to come. Learn more about the benefits of concrete:
Low maintenance – Concrete is durable and long-lasting, requiring very little maintenance compared to asphalt.
Versatility – Concrete is elastic and can be molded into any shape and form to give your project a refined look.
Low environmental impact – Concrete can be recycled into aggregate or gravel. It's also long-lasting, meaning you won't need many repairs that harm the environment.
Fire-resistance – Concrete is fire-resistant and can make your garage or parking lot safer.
Why Choose Driveways 2Day For Your Concrete Needs?
The team at Driveways 2Day has been providing Maryland home and business owners with affordable and high-quality concrete pavements for many years. We're proud to be a part of the local community and to help you build beautiful and long-lasting paving solutions that will last for decades. It's critical to choose the right concrete contractor, and we stand behind our workmanship. Our team of professionals has the experience and expertise necessary to ensure every project we do exceeds your expectations. We work with you to keep our pricing affordable and competitive, and we always provide free estimates before we get started on your project. We're ready to get started on your concrete paving project, so contact us today!