Parking Lot Services in Frederick, MD
Parking Lot Services from Driveways 2Day
Your parking lot is likely the first thing your customers or clients notice when they arrive at your building. Driveways 2Day specializes in parking lot paving and maintenance services in Frederick, MD. In addition to making your parking lot look great, we can also make sure it's in tip-top shape. Save money by keeping your parking lot well maintained, so you don't have to spend money on costly repairs in the future. A well-maintained parking lot is a safe parking lot because drivers will know exactly where to drive and park. Learn more about what our experienced team of parking lot professionals can do for you.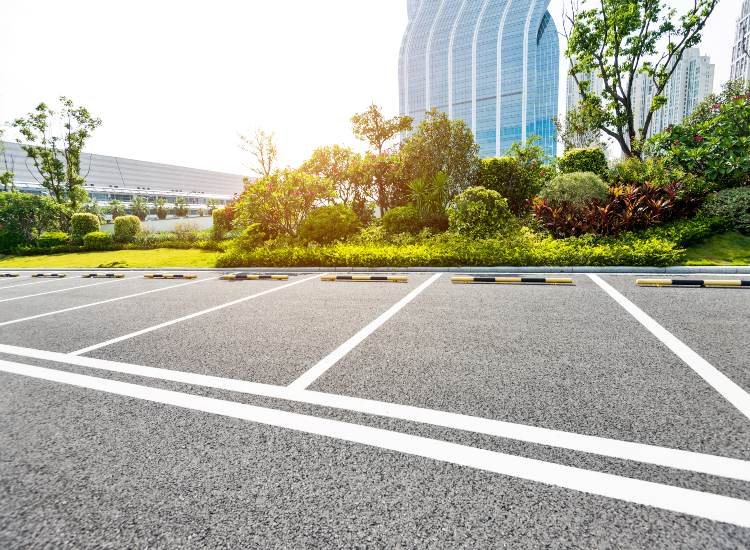 Professional Parking Lot Services
Whether you've just had a parking lot installed, or have an older parking lot that needs help, we're here for you. An attractive parking lot will reflect well on your business. Parking lots tend to be one of those things that people only notice when there's a problem. Customers who don't notice your parking lot probably don't because there's nothing noticeably wrong with it. Nothing looks better than a freshly-striped parking lot, and striping is both an art and a science. Don't attempt to do it yourself or have one of your employees do the job. Our highly-trained and -experienced team can perform the following parking lot services:

Excavation
Engineering
Wheel Stops
Asphalt Milling
Soil Stabilization
Parking Lot Repairs
Parking Lot Maintenance
Parking Lot Line Striping
Drainage Systems
Curbing and Sidewalks
Demolition and Removal
Crack and Pothole Repairs
New Parking Lot Construction
Parking Lot Layout Design Consulting
What Driveways 2Day Can Do For You
When it comes to your parking lot, you need a trusted team that understands the ins and outs of asphalt. As experts in asphalt driveways and commercial paving services, Driveways 2Day is also proud to offer parking lot services in Frederick, MD. We focus on customer service and understanding your needs before we begin any job. Our team provides unparalleled workmanship and professionalism. We'll ensure your parking lot is looking and functioning optimally, no matter what type of business you own or operate. There's no job too big or small for us. We understand how important local businesses are in the Beltway area because we're family-owned and -operated. Let our business help yours focus on what you do best by doing what we do best – parking lots!
The Importance of Parking Lot Services
Parking lots are often overlooked or ignored. It's easy to forget about them until something goes wrong, but by that point, you'll often be stuck with an enormous repair bill just to get your parking lot back to what it should be. The last thing you want to do for your reputation is to leave your visitors with a negative first impression. The Maryland sun wears down asphalt over time as does the rainfall and freezing temperatures. Asphalt also breaks down over time from the combined attacks of water, thermal fluctuation, and oxidation. That's not to mention the tiny cracks that can form and let water in and the oil leaks from vehicles that work to accelerate deterioration. These factors can leave your parking lot in rare form after a while, but the good news is that parking lot services can help! The key to preventing deterioration when it comes to your parking lot is parking lot maintenance. Services such as crack sealing and seal coating can save you time and hassle in the long run.
Parking Lot Maintenance in Maryland
If you own or operate a retail center, you need a professional parking lot maintenance contractor to keep it well taken care of. Get in touch with us to discuss your retail center's parking lot needs. We will help you determine the best course of action and provide you with estimates and answer your questions. Our team handles projects of all scopes and sizes, and we know we can help with yours. Whether you need a new parking lot or you just want routine maintenance, our licensed contractors are ready to exceed your expectations. Allow us to perform asphalt paving, line striping, parking lot paving, or seal coating depending on your needs. Driveways 2Day is proud to provide parking lot paving, repair, and maintenance services in Frederick, MD. We also carry out projects all over greater Maryland, so don't hesitate to find out what we can do for you. Contact Driveways 2Day to schedule your free parking lot estimate.