Asphalt Driveway Paving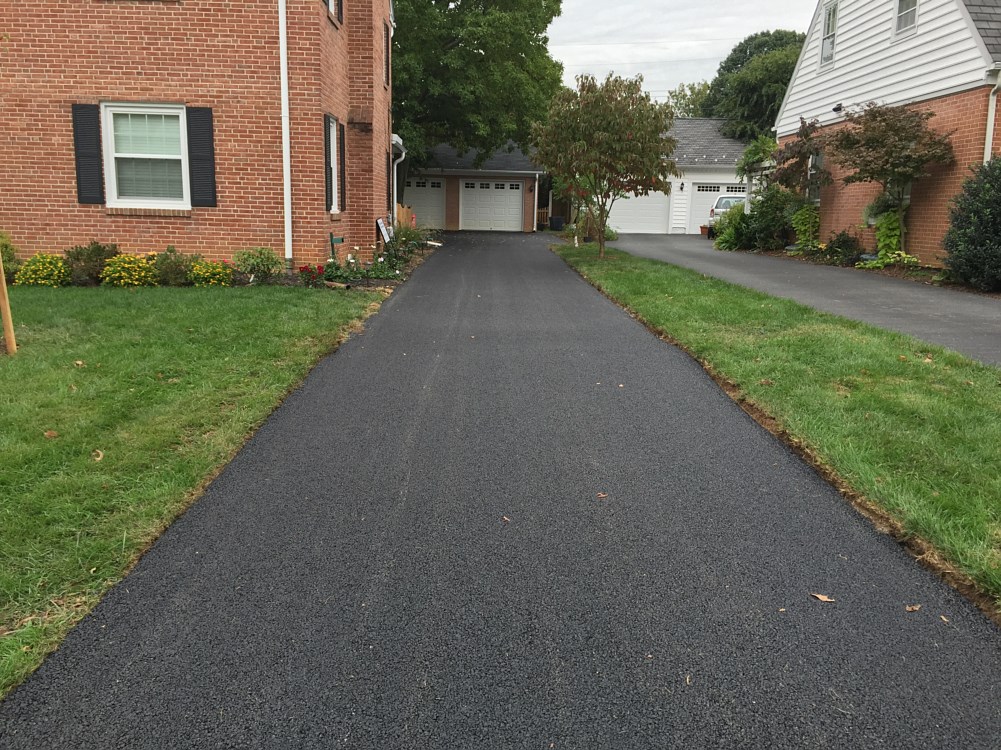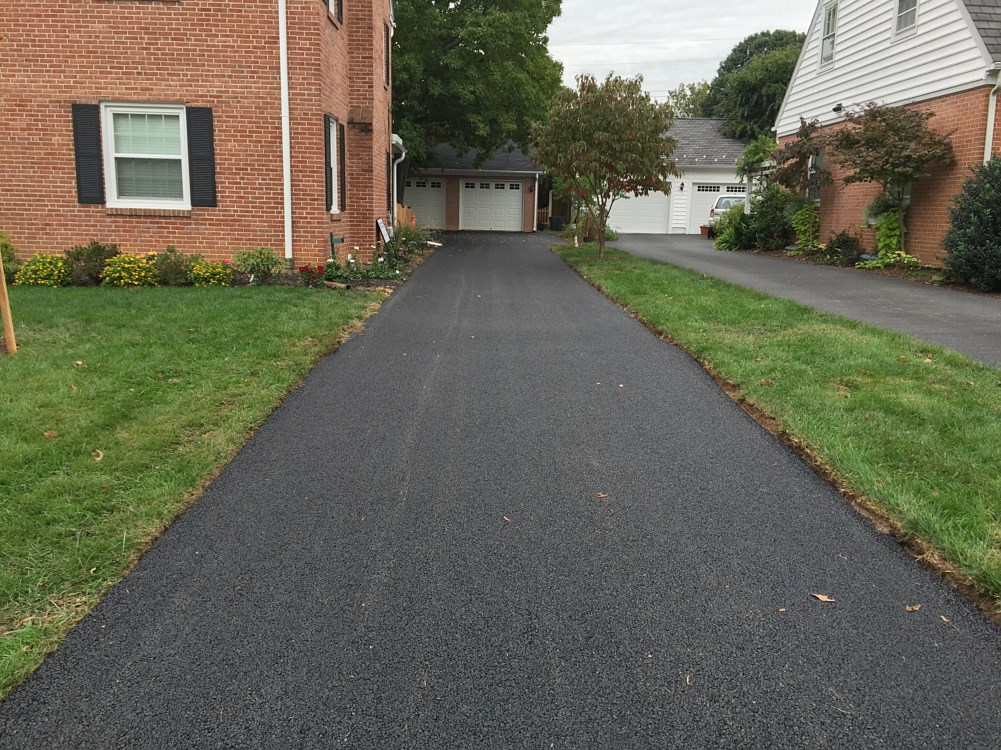 For a while, asphalt driveways had taken a backseat to other paving materials like concrete, brick, and pavers. However, it's slowly gaining popularity as one of the most affordable and resilient paving materials. If you're looking for value for money, this driveway material is a good option for you. As driveways need to be resilient, we don't hesitate to recommend asphalt if it fits the client's needs.
We've handled a number of asphalt driveway paving projects in our hometown of Frederick, and the nearby areas of Green Valley, Damascus, Montgomery Village, Sykesville, and Urbana. To date, all of our clients here have been very satisfied with the overall results.
We've also installed such driveways in Mount Airy, Germantown, Gaithersburg, and Hagerstown, with great results.
Why Asphalt?
People are under the impression that asphalt is dull and boring. Surfaces like concrete and pavers are simply more preferable. They assume that while all other paving materials have changed with times, asphalt has remained the same. That's not the case. Consider the following points:
Cleaning and Maintenance – Asphalt driveways are very easy to clean and maintain. Some types of asphalt surfaces are porous and can direct water from the rain to the ground underneath. You won't have to worry about the rain accumulating on the surface and it becoming slippery. This surface needs to be sealed every 3 to 5 years, but if you do that diligently, it'll last you a lifetime without any need for replacement.


Asphalt Driveway Repairs – These are very easy to do as well. All you need to do is call a contractor. He will access the damaged area and repair it in very little time. Asphalt repairs are quick and you can easily use the surface immediately after the repairs are done.
Environmentally Friendly
One of the best aspects of asphalt driveways is that they are always recyclable. In fact, you can keep recycling asphalt as many times as you want and it'll still be as resilient. You can use recycled asphalt for your new driveway as well. It's definitely a more affordable option. For people who want durability, design, and affordability in one package, asphalt driveways are an excellent option.
Clients who have installed this type of driveway haven't regretted it. If you have any question about driveways and our services, fell free to give us at Driveways 2Day a call. Just dial 443-993-0580 and we'll be happy to answer any questions.