Seal Coating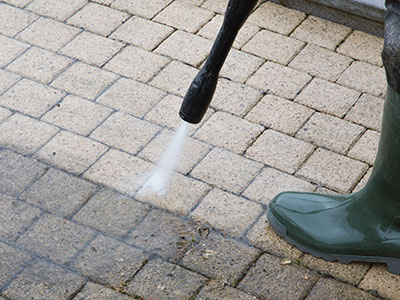 The driveway on your property has to endure a great deal of wear and tear on a daily basis. It's the one surface that has to deal with vehicular and foot traffic and it's common for the surface to show tire marks, oil spill stains, debris and dirt collection. The harsh external elements also take their toll, and over time it starts look dull and drab and worn out too. This is why even a very resilient surface like asphalt will start looking old and tired after some time.
Driveways 2Day provides excellent asphalt driveway seal coating services to residential property owners in and around Frederick, Thurmont, Westminster, Middletown, Hagerstown, Buckeystown, Mt Airy and Damascus, MD.
Importance of Seal Coating
If you notice any deterioration in your driveway surface, it's best to call in professionals to handle the seal coating for you. In fact, you should get this treatment done every couple of years; this helps protect the surface and ensures the integrity is maintained.
When property owners get a driveway installed, they like the fact that it's a cost-effective and durable option, but forget to factor in the fact that it will require asphalt surface sealing every once in two years. Take a look at why it's important to get this treatment done:
Effective protection – Your asphalt driveway is made of certain materials such as fine stone, aggregates, sand as well as asphalt cement. The latter lends the surface its elegant black appearance. However, you may have noticed that the surface does tend to dull and get worn after a certain period of time.

If this isn't addressed on time, the mixture then becomes weak & you will find that the aggregates become loose. This can cause the surface to turn brittle and eventually, it will crack. Sealing driveway on a regular basis helps keep the surface protected from this wear and tear.


Appearance – As stated earlier, the asphalt driveway begins to fade due to oxidation and it takes away from the appeal of your property. One of the simplest ways to ensure the driveway continues to look as stunning as the day it was installed, is to get it sealed regularly. This coating would restore the appearance of the surface and ensure it adds to the curb appeal of your property.
Best Asphalt Sealing Company
When you choose to get an asphalt sealant application done, it helps ensure that the health of your driveway is maintained at all times. It protects the surface from gas and oil spill stains and makes it resistant to water as well. This is a very cost-effective treatment that can be completed within a very short period of time.
When you are considering an asphalt sealant treatment done, you should choose the company with care. For an installation that will be resilient, durable and aesthetically appealing, it's best to hire the services of a well-established and credible company such as Driveways 2Day for the job.
"MORE ARTICLES"
Tar and Chip
Driveways
Paver Driveways
Concrete Driveways
Asphalt Driveways
Seal Coating